On-Demand Webinar
Unlimited & shareable access starting two business days after live stream
Available on desktop, mobile & tablet devices 24/7
Take-away toolkit
Ability to download webinar video
Presenter's contact info for questions
See Registration Options
Don't fall into the same old rut with board training.
This selection of bite-sized board topics is perfect for use during board meetings! Each of the six modules is 20-40 minutes. The topics are timeless, necessary knowledge for all directors. Order Today's Board Essentials for your directors now!
Training Modules
Director Liability: Fiduciary Duty & Duty of Care
Reg O: Insider Lending & Self-Dealing
The Board's Role with BSA/AML/OFAC
Implementing a Compliance Management System
Fair Lending for Directors
The Board's Role with Cyber Security
This package is offered on-demand only and will be available to view and download starting on the release date.

NOTE: All materials are subject to copyright. Transmission, retransmission, or republishing of any webinar to other institutions or those not employed by your institution is prohibited. Print materials may be copied for eligible participants only.
Included Webinars: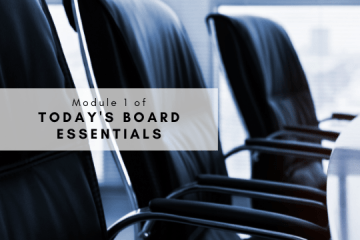 Serving as a bank director could lead to personal liability. The potential for this increases when directors don't understand the fiduciary duties they owe to the bank, bank's shareholders, and customers – especially the duties of loyalty and care. Furthermore, bank directors are held to high standards of professional conduct, which require directors to make reasonable business decisions on a fully informed basis after proper deliberation. This session will fully explain bank directors' duties of loyalty and care and the reasonable business judgment rules to help protect directors from personal liability.

Approximately 20 minutes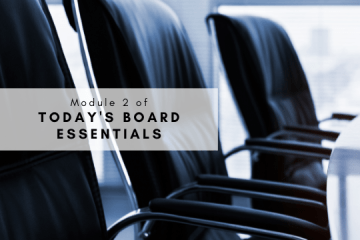 Regulation O imposes many restrictions on loans made to a bank's directors and their related interests. Since preferential treatment of directors is prohibited, a loan to a director (or the director's related interests) must be based on the same terms and underwriting criteria as loans to other customers. Moreover, a loan to a director must satisfy even higher standards. These loans must be specifically approved in advance by a majority of the entire board, and the interested director must abstain. In addition, the aggregate amount of loans to a director and their related interests is strictly limited. Regulators are quick to impose large civil monetary penalties for any Reg O violation, so it's imperative that all directors understand its requirements and limitations.

Approximately 20 minutes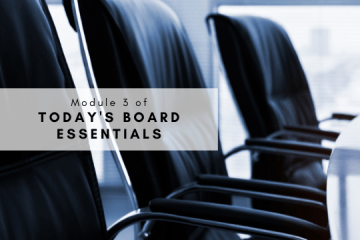 The BSA/AML/OFAC program is one of the most important and high-risk functions at your bank. Did you realize that directors are ultimately liable and responsible for the bank's compliance with the Bank Secrecy Act (BSA), the Anti-Money Laundering (AML) Act, and the Office of Foreign Asset Control (OFAC)? Learn what directors need to know about BSA/AML/OFAC and how they can satisfy their supervisory role and ensure your bank complies with these requirements.

Approximately 20 minutes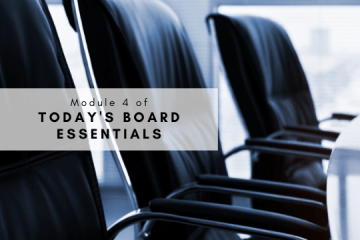 Banks operate in a highly regulated industry filled with inherent risk. To mitigate that risk, banks are required to develop and maintain a sound compliance management system that is integrated into their overall risk management strategy. The bank's board is ultimately responsible for developing and administering this compliance management system to ensure adherence to all laws and regulations. This module will explain how the board can satisfy their responsibilities.

Approximately 20 minutes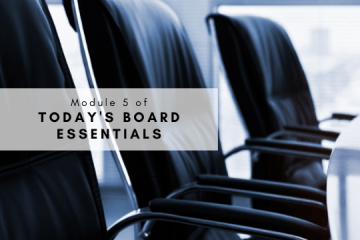 Fair lending is the consistent, objective, unbiased treatment of all consumers without regard to any basis prohibited by law (i.e., race, color, religion, national origin, sex, age, marital status, etc.). The law has long permitted the use of disparate impact analysis to prove discrimination, which means that your bank can be found liable for discrimination even if there was no intent to discriminate. Many banks have reported that their regulators are using statistical analysis and unpublished analytical formulas during fair lending exams, which have resulted in 'false positive' findings of disparate treatment, thus requiring the affected banks to spend large amounts of time and money in disproving false fair lending allegations. Learn more about today's regulatory environment and how your bank can defend against disparate impact and discrimination claims.

Approximately 45 minutes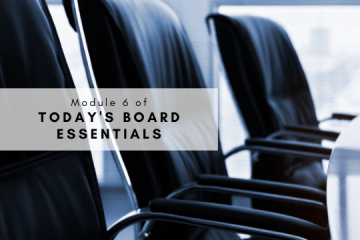 In November 2022, the Federal Financial Institutions Examination Council (FFIEC) warned banks about increased cyber-security risks and the need to identify, assess, and mitigate these risks due to the increasing volume and sophistication of cyber threats. The board is now expected to monitor and maintain sufficient awareness of cyber-security threats, be able to evaluate the risk, and respond accordingly. Discover what the board should understand about cyber-security threats and how your bank should respond if a cyber incident results in unauthorized access to sensitive consumer information.

Approximately 30 minutes
© 2023 FINANCIAL EDUCATION & DEVELOPMENT, INC