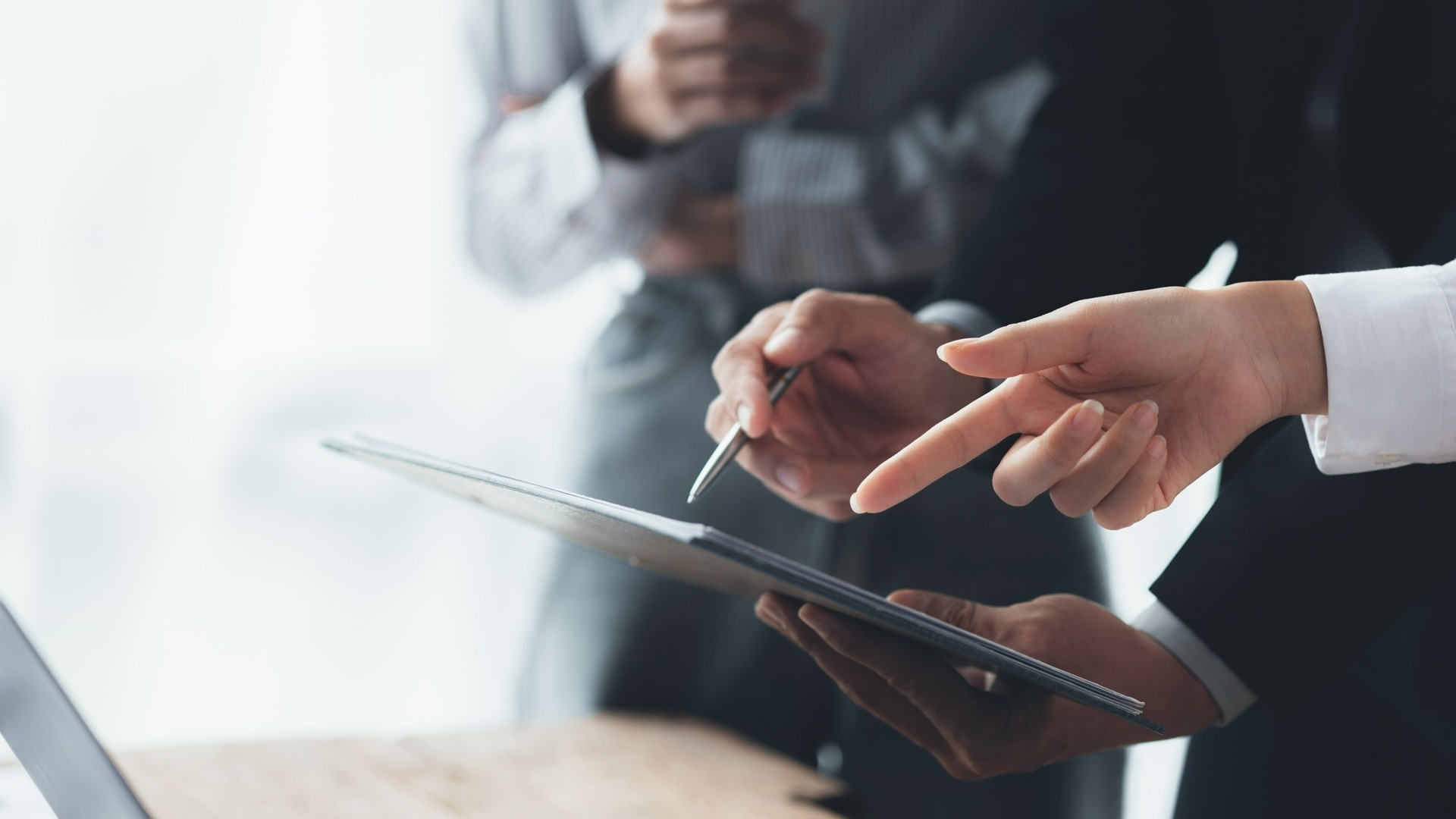 Principles of Management for Branch Managers & Head Tellers
What is management? What does it consist of?
The crux of management lies in the ability to delegate tasks effectively. As an employee, your role and duties are clearly set out, and your responsibility is to perform them as best you can. Your control over your colleagues is typically minimal. In contrast, as a leader, your duty extends to overseeing tasks that your team must accomplish. It's your responsibility to strategize the optimal approach to completing these tasks, utilizing the manpower and other resources at your disposal. There are 4 key elements of management - planning, influencing, facilitating, and organizing.
Planning
The most important principle is planning. Planning is the process of looking ahead, determining what needs to be done, and figuring out how to do it.
Planning would include clarifying the purpose of what you are trying to accomplish (the "Why"), picturing what the end result will look like (the "What"), and then coming up with the action steps necessary to carry the plan out (the "How"). What you do is important. Your ability to communicate and carry out the financial institution's objectives makes a difference in the organization's performance.
Develop the goals for your teller line
Measure the goals at least quarterly
Report the goals and results to management and your team
Identify the reasons for positive and negative variances in your goals
Ask management for an incentive program for your teller line
An important part of the job is letting upper management know what account holders and employees are thinking and doing. The ability to communicate what is realistic and attainable can have an important and dramatic effect on future planning.
Influencing
Influencing is the most challenging management principle. A leader must be able to persuade and motivate team members to actively participate in accomplishing the objectives of the office and the organization. Influencing depends upon strong communication and people skills.
A manager that is successful at influencing needs to understand their staff's personalities, values, attitudes, and emotions. This understanding will enable the manager to develop ways that will most effectively influence their team.
Facilitating
This principle of management is vital for continuous improvement to take place. Facilitating is composed of three steps:
Measuring actual performance,
Comparing performance against a standard and
Taking action to correct deficiencies.
Effective facilitating requires the existence of performance standards and goals to enable a comparison of performance. Typical branch standards would include new account goals, cross-selling product goals, referrals, and also audit results. An effective manager must be able to effectively analyze results and identify "root causes."
Factors resulting in achievement need to be positively reinforced so that the underlying behavior continues at the same or even higher level. When deficiencies and areas of improvement are identified, new plans can be drawn up and new objectives and action steps can be put in place to make changes.
Organizing
Organizing is the process of assigning and allocating resources in the best way possible to achieve your objectives. Organizing typically includes assigning work to staff, determining the sequencing of workflow, and ensuring that the right tools and technologies are in place for people to do their jobs.
The Clean Desk Guide – Keeping Organized
To help you keep your desk, in-basket, email box, and other collectors of "stuff" under control, use the Clean Desk Guide. The guide is available when purchasing Branch Managers & Head Tellers: Managing the Critical Aspects.
Managing an Overflowing Email Mailbox
Email is a great communication tool, but can cause one to feel overwhelmed if your inbox is not utilized properly. Here are some methods to help make sure that you are in control of your inbox!
Develop an email schedule. Set aside specific time blocks for checking email.
Turn off notifications so that you are not distracted by any audible or visual alerts. Constantly checking your email throughout the day creates an interruption and often disrupts your thought process and workflow.
Utilize a two-minute rule – address any email that can be read and responded to within two minutes or less. Schedule time to address emails that require research or a longer response time.
Feedback – just because an email is received does not mean that it must be responded to in the same manner. You can email them back, use instant messenger, or a phone call.
Organize email utilizing folders. This should reduce the time spent searching for an email.
Use tools provided by your email service provider. Here are just a couple of tools available (depending on the email provider you use): filters, keyboard shortcuts, and move to.
Branch Managers & Head Tellers: Managing the Critical Aspects
Branch leadership (i.e., branch managers, assistant managers, or head tellers) must constantly strive to improve their team and themselves. Better performance increases professionalism and productivity and ultimately provides opportunities to recommend deposit accounts, loans, and other financial products to account holders – or potential account holders.
Molly's webinar addresses how to engage staff, conduct efficient meetings, and further develop personal coaching skills to strengthen the team, including best practices for overcoming resistance. After the
webinar
you will be able to:
Identify basic principles of managing and motivating people
Employ positive, constructive feedback
Recognize the important components of employee onboarding
Understand the hierarchy of learning and training categories
Deliver memorable training to enhance retention
Analyze the effectiveness of communications
Manage an overflowing email inbox
Lead effective staff meetings
Implement organizational skills to improve your team's performance
Sell the importance of dual controls for preventing fraud
Develop "cheat sheets" to successfully guide your staff
Set the tone for success
Branch Managers & Head Tellers: Managing the Critical Aspects
Read These Articles Next
Larry Williams
April 12, 2023
© 2023 FINANCIAL EDUCATION & DEVELOPMENT, INC